Anne Shambaugh - A Public Leader Who is Passionate About Growing Communities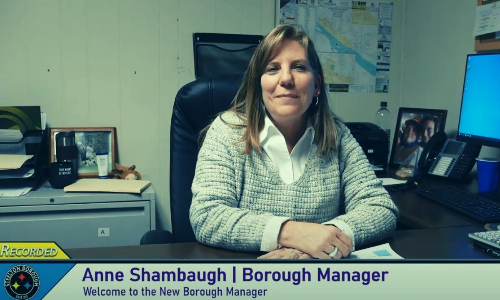 Anne, Steelton's Borough Manager and Her Vision and Passion for Steelton, PA.
"I want to continue to help the residents and to support the vision of Borough Council. We are excited to see the new development along Front Street which will bring new businesses to the community. The new apartments along Frank S. Brown Boulevard will have the first phase ready to move in by September with the second phase beginning in spring 2021.
The second phase of the Skate Park will be completed in November and add approximately 8,000 square feet to the existing park.
I want to work with the residents to understand their vision for their community and how I can help them achieve that goal."
Intro / Bio
Born and raised in Virginia, Anne is a graduate of James Madison University. She has thirty (30) years of administrative experience at various levels including fifteen (15) years of municipal management. During her tenure, Anne has overseen several large municipal projects including the reconstruction of a new municipal pool, new athletic stadium as well as a new sanitary sewer pumping station and force main lines.
LINKEDIN LINK
Meet Anne (VIDEO) https://youtu.be/DFpoZGaPCzk
More About Anne http://www.steeltonpa.com/meet-the-borough/anne-shambaugh/
---
More News / Blog