Catching up with Charlton & Charlton Associates during the coronavirus pandemic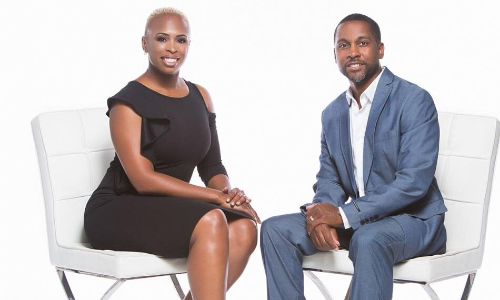 Pause, pivot and transcend.
Charlton & Charlton Associates
, a local professional development and coaching company, has used that mantra to help not only their clients navigate the coronavirus pandemic, but themselves as well.
But what exactly does the mantra mean? Phillitia Charlton, the co-founder and CEO of Charlton & Charlton Associates, holds that the mantra is a way to overcome obstacles preventing someone from accomplishing their personal or professional goals.
"Pause, which is not a stop in your business and personal life," she said. "How to pivot, which way are you going to go once you come out of your pause; and then how to transcend, which is not only how to move forward, but how to move forward successfully."
Moving forward successfully has been top of mind for Charlton and her husband as they faced and overcame their own adversity during the coronavirus pandemic.
She was set to take "The Death of a Lie" stage play to different cities after a successful
encore performance
, but that got tabled due to public health orders. "Some of my clients became concerned financially about how to move forward so everybody was in a holding pattern with any aspect of our business," Charlton recalled about the uncertainty during that time.
She and her husband brainstormed and came up with the idea of having a virtual summit as a way to respond to limitations on in-person gatherings. The
UNTRUTH(ed) Virtual Summit
, held from Oct. 7-8, brings together a diverse panel of leaders, executives and business owners to provide actionable insights on improving personal well-being, professional leadership and career growth.
Charlton likes how the summit pulls the curtains back and humanizes its featured panelists. "We just really want to talk about who you are as a person and how important that is beyond the title of what you do. The more work you do on yourself, the more impactful and easier you can serve any cause that you're promoting moving forward," she said.
Charlton and her husband plan to have more virtual summits in the future and launch a podcast in the beginning of 2021. They also intend to resume performances of "The Death of a Lie" and pursue more speaking opportunities.
Charlton still wants to help students so she's serving as the writing mentor for Central State University's Yes I can- Healing Through Expression program. She said she's working alongside the university's theatre department and counseling center to help students express themselves in healthy ways.
Through all of the uncertainty this year, Charlton has learned that it's OK to admit what you don't know as a professional. "'If you're the leader, CEO or executive, it's okay to be vulnerable and to admit that, 'I know where I want to go, I don't know how to get there, but I'm willing to work through it,'" she said.
---